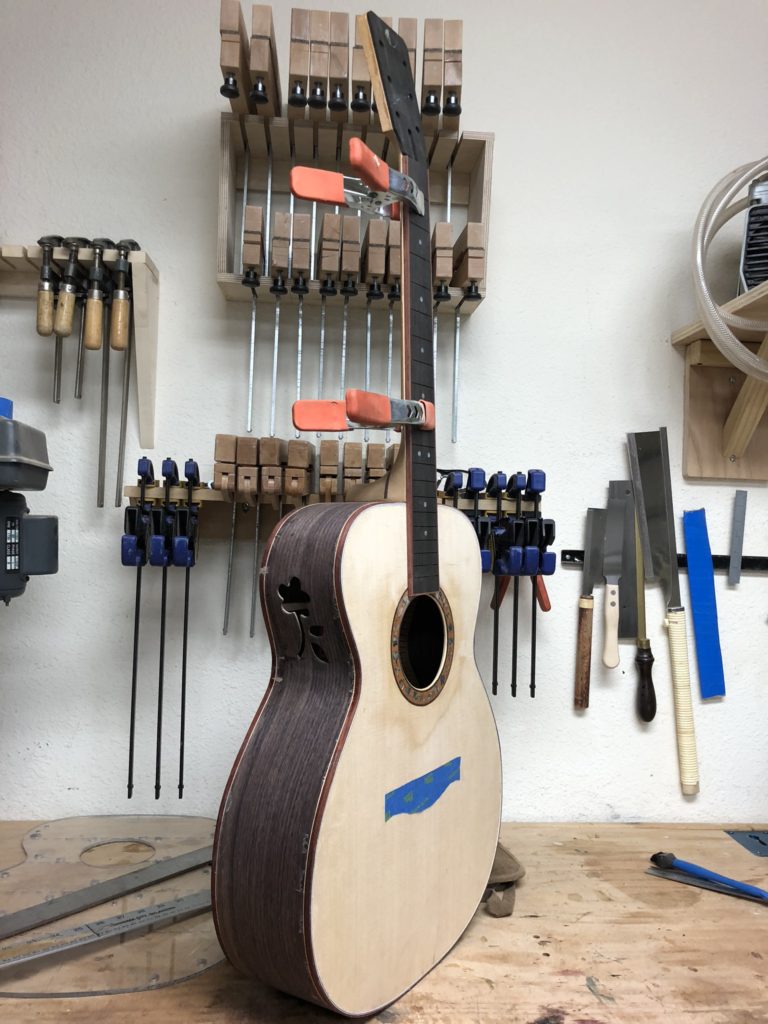 Our Story
What happens when you finally find yourself with a garage big enough for all your cars?  Apparently, you decide to park outside and build yourself a workshop.
After building bookshelves, tables, and other various projects, Steve decided he needed a bigger challenge.  That's why he started building guitars.  It combined his love of music with his newfound joy of working with his hands.  It also sparked the scientist in him.  How to build an acoustic guitar that not only looked beautiful but sounded it too.  Enter, Collins Guitars.
The car is parked in the driveway.  The music is built in the garage.
Meet the Luthier
Steve Collins is not just a maker of guitars. He's also a Ph.D. Physicist with a deep understanding of the science of sound.
He loves science, live music, and crazy socks.